Thomas Watson's 6 Ways We Covet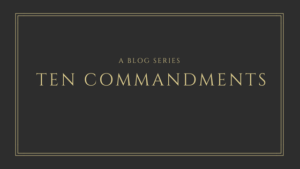 I'd like to take a moment and introduce you to one of my friends and mentors. He died in 1686, but he's encouraged, challenged, and rebuked me since I've known him. His name- Thomas Watson.
(c) Mansfield College, University of Oxford; Supplied by The Public Catalogue Foundation
Thomas Watson was a Puritan Preacher in the 1600s. He was known to be very thorough and specific and you find that in many of his writings. One of my favorite works is actually a short book he put together called "The Doctrine of Repentance". That book is very readable and extremely convicting. It is as if Watson had me in mind when he wrote it. I'm sure you will find the same to be true for you.
Today, I encourage you to hear Watson's thoughts on this issue of coveteousness so prevalent in our culture.
1. You are consumed with coveteousness when your thoughts are taken up with worldly cares.
Watson states, "A good man's thoughts are in heaven; he is thinking of Christ's love and eternal recompense [reward]. A covetous man's thoughts are in the world; his mind is wholly taken up with it; he can think of nothing but his shop or farm."
2. You are consumed with coveteousness when you labor to get earthly treasure at all cost and you labor little for heavenly treasure.
Watson goes on to say, "He will turn every stone, break his sleep, take many a weary step for the world; but will take no pains for Christ or heaven."
3. You are consumed with coveteousness when all your discourse is about worldly cares.
Watson notes, "It is a sign of godliness to be speaking of heaven, to have the tongue turned to the language of Canaan [our spiritual home]. [A covetous man] always speaks of secular things, of his wares [products for sale] and drugs [temporal pleasures]. A covetous man's breath, like a dying man's, smells strong of the earth. The words of a wise man's mouth are gracious. He speaks as if he had been already to heaven."
4. You are consumed with coveteousness when you are willing to let go of heavenly things for worldly things.
Watson says "[This man] would rather part with Christ than with all his earthly possessions. Cardinal Bourbon said, he would forego his part in paradise if he might keep his cardinalship in Paris. When it comes to the critical point that men must either relinquish their estate or Christ, and they will rather part with Christ and a good conscience than with their state, it is a clear case that they are possessed with the demon of covetousness."
5. You are consumed with coveteousness when you overwork yourself for worldly cares/concerns.
Watson asserts, "He has many irons in the fire; he is in this sense a pluralist; he takes so much business upon him, that he cannot find time to serve God; he has scarce time to eat his meat, but no time to pray. When a man overcharges himself with the world, and as Martha, cumbers himself about many things, that he cannot have time for his soul, he is under the power of covetousness."
6. You are consumed with coveteousness when you're willing to break the law for gain.
Watson states, "He will have the world per fas et nefas [by fair means or foul]; he will wrong and defraud, and raise his estate upon the ruins of another."
All excerpts are taken from Thomas Watson's book, The Ten Commandments published by The Banner of Truth Trust.