Fake Repentance and Thomas Watson's Six Ingredients of True Repentance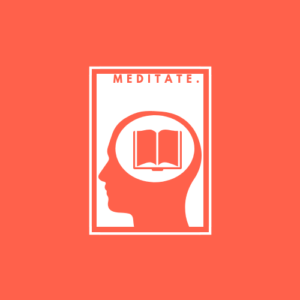 This is article three in a series of articles exploring the absence of meditation and its fruits. Last week we looked at the danger of developing blind spots in regard to our sins. Today, I want to highlight the pitfall of worldly grief and give you six ingredients of genuine repentance. The Apostle Paul, when writing to the worldly church of Corinth warns them of this thing deadly thing called 'worldly grief' that mimics 'godly grief' in 2 Corinthians 7:9-11:
9 "As it is, I rejoice, not because you were grieved, but because you were grieved into repenting. For you felt a godly grief, so that you suffered no loss through us.
10 For godly grief produces a repentance that leads to salvation without regret, whereas worldly grief produces death. 11 For see what earnestness this godly grief has produced in you, but also what eagerness to clear yourselves, what indignation, what fear, what longing, what zeal, what punishment! At every point you have proved yourselves innocent in the matter."
When we fail to meditate, we don't give ourselves a chance to evaluate our sin (as discussed last week) or our grief over sin. And according to the Apostle Paul, this has eternal ramifications. Godly grief produces a God-centered repentance that leads to salvation and no regret. Worldly grief produces death. The Rich Young Ruler in Mark 10 was grieved, but his grief only left him in further bondage to sin. As a pastor and counselor, I have met and counseled many sad, grieved people who persisted in their sin, unreconciled to God. As Christians, we must evaluate the authenticity of our repentance and I want to give you some handles on how to evaluate our repentance that I stole without permission (and I'm not sorry) from the Puritan, Thomas Watson.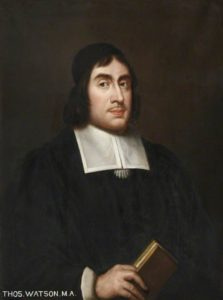 Thomas Watson's Six Ingredients of True Repentance
Sight for sin. Thomas Watson says, "A man must first recognize and consider what his sin is, and know the plague of his heart before he can be duly humbled for it" Sorrow for sin. Watson states, "A woman may as well expect to have a child without pangs as one can have repentance without sorrow… he that can repent without sorrowing, suspect his repentance." Confession of sin. "In our confessions we tax ourselves with pride, infidelity, passion, so that when Satan, who is called 'the accuser of the brethren', shall lay these things to our charge, God will say, They have accused themselves already; therefore, Satan, thou art non-suited; thy accusations come too late." Shame for sin. Watson states, "Every sin makes us guilty and guilt breeds shame." Hatred for sin. Watson says "till sin be bitter, Christ cannot be sweet." Turning from sin.  Watson describes this as a "perpetual fast" from sin. So my friend. How is your grief over sin? Is it godly? Is it leading you toward a God-centered repentance that leads to life? Or are you just sad like the rich young ruler?