Weekly Roundup: September 28 2018 (entertainment choices, pastor's wives series, growing in gratitude)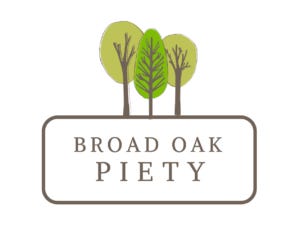 We have finished another week here at Broad Oak Piety and I pray you've found it helpful or at the very least, harmless. As always, below you will find three things: a round-up of my articles on this site, two resources you should check out on other sites, and a book review/recommendation. Happy reading!
At Broad Oak Piety this week:
3 Ways We Bear False Witness (Pt 3)
3 Ways We Bear False Witness (Pt 4)
Coveting, Augustine, and the iPhone
Helpful Resources Elsewhere:
Entertainment Choices and Compromise by Tim Challies
Are we willing to be entertained by that which Christ died for? Tim Challies answers that question in this 3-minute video clip.
The Pastor's Wives Series at Servants of Grace
This is a helpful series by my friends over at Servants of Grace written for Pastor's wives by Pastor's wives.
Book Review/Recommendation:
Growing in Gratitude by Mary K. Mohler
An excellent, short book dealing with obstacles of gratitude and how to cultivate gratitude in our lives. Geared toward women, but a must-read for anyone interested in the subject/discipline.