Weekly Roundup: September 21 2018 (Sermon on Rest, How to Be an Accountability Partner, Depression/Anxiety Resource)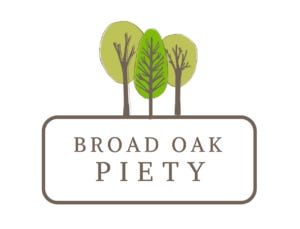 It is time for the weekly round-up and as always, I am consolidating this week's articles on Broad Oak Piety, drawing your attention to a few significant resources outside of this site, and providing one book review. I hope you find this beneficial to your spiritual growth. Please feel free to let me know if there is something you'd like to see me make available to you to serve you better. The more I hear from you, the more strategic I can be. Happy reading!
At Broad Oak Piety This Week:
How We Bear False Witness On Social Media
3 Ways We Bear False Witness (pt 1)
3 Ways We Bear False Witness (pt 2)
Helpful Resources Elsewhere:
A Sermon on Rest: This is a sermon my Pastor, Shaun Brown preached this past Sunday at our local church. This was a deeply encouraging sermon for me and an important sermon for our church body. His text is Matthew 11:25-30 and his focus is on being yoked to Christ instead of sin. Please watch and share.
Accountability Academy: Over the last several weeks I have posted articles related to pornography and technology. This week I want to make you aware of a free online course on how to be an effective accountability partner for those struggling with sexual sin and temptation. This is a fantastic resource offered by Covenant Eyes.
Book Recommendation/Review:
Depression, Anxiety, and the Christian Life: This is a book I recently read and reviewed for Crossway and Servants of Grace. It is an extremely helpful book for those struggling with depression and anxiety and for those looking to help care for those struggling.