Weekly Roundup: October 5 2018 (sermon on Hell, handling conflict, and a book recommendation)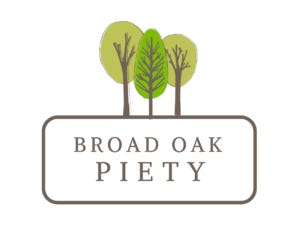 We have concluded not just another week at Broad Oak Piety, but also our series in the Ten Commandments. Additionally, we began this conversation on the subject of Meditation. I look forward to that ongoing discussion with you. As I continue to learn about blogging, I am finding that you, the reader get really excited about these weekly roundups. Therefore, I am continually striving to make them as beneficial and strategic as possible. Allow me to lay out what I aim to start adding, and I am going to rely on you to let me know if this will be helpful. So please, reach out to me. Starting in next week's weekly roundup, I will include everything I've been posting, but add a sermon recommendation and a podcast recommendation. So our roundup will include
All the articles published on Broad Oak Piety that week

Two helpful articles on sites elsewhere

One book review/recommendation

One sermon recommendation

One podcast recommendation
What do you think? Helpful? Too much? Too little? Just right?
At Broad Oak Piety this week:
Thomas Watson's 6 Ways We Covet
An Open Letter To My Fellow Believers 
You Can't, He Can, You Can (10 Commandments Concluded)
Noteworthy Resources Elsewhere:
Most Encouraging Sermon on Hell I've Heard
This was a sermon by my Pastor, Shaun Brown from this past weekend. It is an important sermon. It is a sermon that you should hear. It is a sermon that your loved ones should hear. It is the most encouraging sermon on Hell I've heard.
12 Questions to Ask Ourselves in Conflict
Very helpful and practical article by Mark Altrogge on how to best handle difficulties in our relationships.
Book Review and Recommendation:
Even Better Than Eden: Nine Ways the Bible's Story Changes Everything About Your Story by Nancy Guthrie
Excellent review over at Servants of Grace on a book by an excellent, trustworthy author.