Weekly Roundup: November 9 2018 (Public Schools, Satire News and the GOP, and The Vanishing American Adult)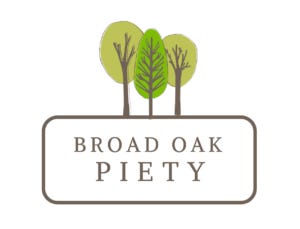 At Broad Oak Piety this Week:
Meditation, Jonathan Edwards, and Resolutions (3)
Fake Repentance and Thomas Watson's 6 Ingredients of True Repentance
Resources Elsewhere:
Burn All The Schools Down by Doug Wilson
Regardless of what you think of public schools, this is an important article to read and consider by a thoughtful theologian and pastor.
GOP: Man, We Were Going to Defund Planned Parenthood But Now We Lost The House. Oh Well, Maybe Next Time by Babylon Bee
The Babylon Bee does satire news. The great thing about satire is that it can be used as a tool to prick consciences and alert us to blind spots. Take for example this article about the GOP. In regards to the issue of abortion, I find the GOP to be spineless and cowardly.  This article, although satire, captures and says the very obvious thing no one is saying: the GOP is not the party of life. They dangle the lives of preborn children in the faces of voters by promising something they will never deliver on: the outlawing of abortion.
Sermon Recommendation:
Why You Can Believe the Bible by Voddie Baucham
Podcast Recommendation:
This is a podcast geared toward women that my wife really enjoys. I have only listened to a little bit of it, but she listens to it weekly and loves it. So, I commend it to you!
Book Review:
The Vanishing American Adult by Senator Ben Sasse
Senator Sasse actually just released a new book this fall, but I wanted to highlight this book he wrote a year or so ago on (as you'll read) the 'purpose and nature of education that extends beyond the classroom'. This is about raising men and women. This is a book that calls for parents to stop prolonging adolescence. It is a call for thoughtful discipline and hard work.