Weekly Roundup: November 16 2018 (godly marriage, evolution as an uncommonly silly idea, the briefing, and loving well)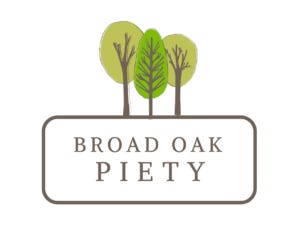 This week at Broad Oak Piety:
Meditation Mondays: Perseverance in Suffering
Meditation, Jonathan Edwards, and Resolutions
5 Books to Help You Care For Body and Soul
Resources Elsewhere:
Friendship to the Hurting During the Holidays (my article over at SOG)
Evolution as an Uncommonly Silly Idea by Doug Wilson
Darwinism is stupid. Doug Wilson articulately demonstrates why.
Podcast Recommendation:
Monday's Edition of The Briefing by Al Mohler
Mohler's analysis of the media's moral language regarding the recent shooting and wildfires in California is well worth the 20-minute investment of your time.
Sermon Recommendation:
Book Review/Recommendation:
This is my review on Witt's new excellent book on killing those pesky sins we often ignore.