Weekly Round Up: October 26 2018 (Cessationist Life, Puritan CBT, Joe Rogan, and Prior's book On Reading Well)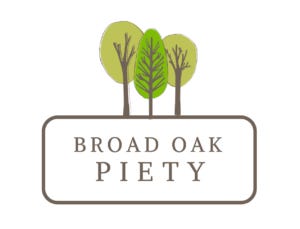 Another week down over at Broad Oak Piety. I hope the resources below are encouraging to you. Happy reading!
This week at Broad Oak Piety:
Meditation, Jonathan Edwards, and Resolutions (1)
Chapter Plodding: The Reluctant Evangelist (No. 3)
The Absence of Meditation and Its Fruits (1)
Resources Elsewhere:
Living the Cessationist Life by John Divito
This is an excellent, brief article on how cessationist (those who believe the revelatory/apostolic gifts were for the 1st-century church and ceased with the Apostles) view the Holy Spirit and His work/power.
Puritan Cognitive Behavioral Therapy by David Murray
Very fascinating article by one of my favorite writers, David Murray on how the Puritans counseled beliefs and behavior, viewed medication, and saw God's common grace in the thinking and practices of non-believers.
Sermon Recommendation:
Joel Beeke on Scripture's Transforming Power
Podcast Recommendation:
Joe Rogan Experience (Episode with Jordan Peterson)
This is NOT a Christian podcast. It contains lots of profanity, so listen at your own discretion. My brother, Cobie introduced me to this podcast. I do not listen to much Joe Rogan, but this is a very engaging conversation with clinical psychologist and professor, Jordan Peterson on issues like identity politics.
Book Recommendation/Review:
On Reading Well: Finding the Good Life Through Great Books by Karen Swallow Prior
I absolutely love this book. Prior is an English professor at Liberty University and I think one of the most engaging writers and thinkers around. This is the kind of book that required a lifetime of reading broadly and thinking well from Prior. There isn't a lazy sentence in the whole book. Buy this book and live vicariously through classic literary characters as Prior introduces you to important books and teaches you about living the virtuous life.