Weekly Round up October 12 2018: (Joey's 50th article; outrage porn; destroying a name; and Revelation)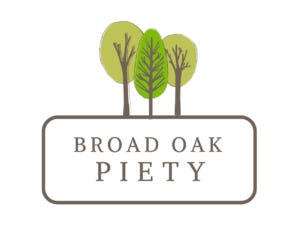 This is, dear reader, my 50th post on Broad Oak Piety. I would say 'thank you', but I've been doing all the work. Seriously, thanks for reading. You can now thank me by sharing my blog with your friends and family and asking them to subscribe. If you have been a faithful reader, but have not subscribed, make your life easier by having these articles delivered to your inbox every morning (apparently at 3 am). You can subscribe to the right or bottom of this article.
This week at Broad Oak Piety:
Meditation, Anxiety, and Depression
Chapter Plodding (No. 1: The Reluctant Evangelist)
Meditation and Prayer (For the Weak)
Two Articles on other sites:
"Isn't It Outrageous" by Tim Krieder at The New York Times
This was an article published back in 2009. In it, Krieder coins the term 'outrage porn'. I believe this article is more relevant today that it was even in 09. Here is an excerpt:
"Outrage is like a lot of other things that feel good but over time devour us from the inside out. And it's even more insidious than most vices because we don't even consciously acknowledge that it's a pleasure. We prefer [to] think of it as a disagreeable but fundamentally healthy involuntary reaction to negative stimuli thrust upon us by the world we live in, like pain or nausea, rather than admit that it's a shameful kick we eagerly indulge again and again."
"Why Porn and Destroying a Name are the Same Thing" by Scott Sauls
This is an article written on October 1, 2018. It is inspired by the previous article and analyzes our culture's addiction to being (a) right and (b) wronged.
Podcast Recommendation:
"On Wives Leaving Husbands" by Douglas Wilson
Doug Wilson is one of my favorite pastors/authors/teachers. He is a consistent, biblical thinker and he pulls no punches. He has a weekly podcast called "Plodcast" and it's easily one of my favorites to listen to. This particular plodcast episode deals with divorce and wives leaving abusive husbands.
Sermon Recommendation:
"The Mere Believer's Certainty Facing Eternity" by Geoff Thomas
This is probably the clearest, most hope-filled sermon on the gospel I've ever heard. I actually had the opportunity to hear this sermon live at the Banner of Truth Minister's conference two years ago. God has used Geoff Thomas' ministry to both encourage and counsel me. If you are feeling discouraged today, give this a listen.
Book Review/Recommendation:
This is a commentary on the book of Revelation I read and reviewed this year over at Servants of Grace. It is perhaps the best commentary I've read on the book and it is extremely devotional. I commend it wholeheartedly to you.