Weekly Round Up: November 2nd 2018 (6 Spiritual Causes of Depression, Mortification of Spin, Sermon Series on Assurance)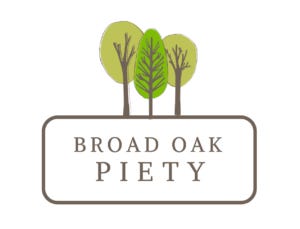 At Broad Oak Piety This Week:
Meditation, Jonathan Edwards, and Resolutions (2)
Reformation Day: October 31, 1517
The Absence of Meditation and Its Fruits (2)
Other Resources Elsewhere:
6 Spiritual Causes of Depression by David Murray
I am really enjoying reading Dr. Murray blog through the book Depression, Anxiety, and the Christian Life. In this post, he highlights Richard Baxter's 6 spiritual causes of depression.
Podcast Recommendation:
Mortification of Spin with hosts Aimee Byrd, Todd Pruitt, and Carl Truman
Helpful, fun podcast I try to catch when I can by three great, theologically solid hosts.
Sermon Recommendation:
Sermon Series on Assurance by J. Ryan Davidson
Excellent sermon series by my good friend, Ryan Davidson. Wrestling with assurance? Be encouraged as you listen.
Book Review/Recommendation:
The Ten Commandments by Kevin Deyong, review by David Steele
My buddy Dave Jenkins is always posting fantastic book reviews on Servants of Grace. This is a very short book review on Deyong's new and important book on The Ten Commandments. I commend it to you.