Weekly Round-Up: August 31 2018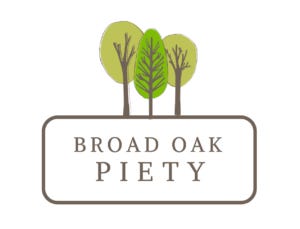 We have journeyed together for an entire month. Thanks for journeying with me. I pray you've enjoyed it so far. Next week we will continue to explore the sixth commandment. As always, I'd like to draw your attention to what we've covered on this site, but also some noteworthy posts on other sites. Happy reading!
On Broad Oak Piety this week:
A Brief Word to Fathers: Federal Headship
Is Killing the Same Thing as Murder?
Noteworthy articles on other sites:
The Simple Truth Behind Reading 200 Books a Year
Is The Controversy on Social Justice Really Necessary?
Can Someone Be Spiritually Healthy and Still Experience Mental Health Challenges?