Week Round Up October 19 2018 (suffering, raising children, the Briefing, sermons on Revelation, Susie Spurgeon)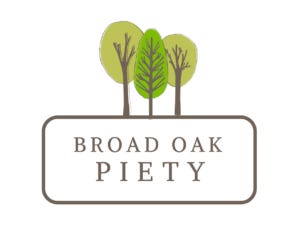 This week at Broad Oak Piety:
George Swinnock (Puritan) and Meditation
Chapter Plodding: The Reluctant Evangelist (No. 2)
Meditation and Delayed Gratification
Resources Elsewhere: 
Suffering Revealed How Weak I Was: What I Learned from Kidney Failure
Raising Our Children In But Not Of The World
Podcast Recommendation:
The Briefing by Dr. R. Albert Mohler
I am not highlighting a specific podcast episode this week, but an entire podcast. You should regularly check out Dr. Mohler's daily podcast, The Briefing. The Briefing is a daily analysis of news and current/world events from a Christian worldview by one of the leading evangelical thinkers in the world. This podcast is well worth your time.
Sermon Recommendation: 
Sermon Series on Revelation by Dr. Voddie Baucham
Book Recommendation/Review:
Susie: The Life and Legacy of Susanah Spurgeon, wife of Charles Spurgeon by Ray Rhodes Jr