Two Types of Adultery: Sexual Adultery Pt 2 (How to Overcome)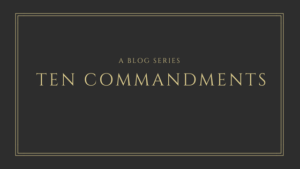 14"You shall not commit adultery." (Exodus 20:14 ESV) In my last article, I gave a starting definition of adultery and asserted that the local church must lead the conversation on adultery by repenting of the ways we commit adultery ourselves. We also looked at Jesus' words in Matthew 5:27-30 and concluded that we can commit thought and heart adultery. Thought/heart adultery is foreign and absurd to non-believers, but this is God's standard for purity. Therefore, today I want to give some very tangible steps toward how we can pursue holy sexuality for the glory of God. Before I give some of these steps know that I am doing so in the spirit of Matthew 5:27-30 where Jesus says that it is better we lose limbs and repent than for our whole body be cast into hell.
1.Feast on Christ
Jesus should be the object of your worship. If you entangled in sexual sin, He is not the object of your worship. Every person I counsel who is addicted to sexual sin has what I like to call K-Love Christianity. K-Love Christianity is about what you would expect. You listen to something "positive and encouraging" on the go. Please hear me on this: You will never overcome sexual sin on K-Love Christianity. [bctt tweet="You will never overcome sexual sin on K-Love Christianity." username="joey_tomlinson"] You need the meat of the Word of God. You need to beef up your doctrine. You need to read books on the glory of God. You need books on biblical theology. You need to feast on Jesus. Here are some suggestions on where to start.
Get on a daily reading Bible plan. I don't care if it's the middle of the year. Start today. Ligonier has consolidated the best Bible reading plans out there. Find the right one, print it and use it. Stop making excuses.

Read Brian Hedges book called "Watchfulness: Recovering a Lost Spiritual Discipline" . I wish I could make this a required reading for every believer. This book is all about hating temptation and sin.

Sit under the preaching of God's Word on Sunday morning at your local church and as many times as possible during the week. If you need supplemental sermons I commend pastors like Joel Beeke, Voddie Baucham, and David Murray. Google their sermons and begin.
2.Confession and Accountability
This is not someone who is actively struggling with your sin. Confess your sin to your pastor, to a biblical counselor, to a godly mentor and then be committed to calling them when you are tempted. Do not use them like a priest at a confessional. Accountability should be proactive, not reactive.
3.Media Intake
Christians shouldn't watch anything with nudity or pornography in it. I don't care how many awards a show/movie may win. I don't care how great the storyline is. I don't care if it's considered art. I don't care if not watching it makes you irrelevant. If you watch a movie or show with porn or nudity, please know it is a sin. This is not a gray area. There is no Christian liberty here. When someone undresses on camera, it is not acting. When you watch a sex scene, it is not acting. You are watching and supporting (via your time and money) adultery. And the excuse that it doesn't affect you should be alarming to you. If you do not believe nudity on screen affects you, you are already hardened by sin's deceitfulness. Imdb.com has a great parent's guide section. We check that before we watch any movie or any show. If there is even a hint of sexual immorality, we decide to never watch it. The danger isn't just in movie or show format, however. We must guard our social media intake. I use the Buffer App to engage on social media primarily. The Buffer App a good way to limit mindlessly scrolling through social media. When I log in, I do so for a purpose. I also use an app called Feedly. This is an RSS feed that allows me to control the news and blogs I read. These never get pop-ups or adds. It is just the articles I want to see when I want to see them. Covenant Eyes is a good tool for those of you who need further safeguards around your internet usage as well. Finally, my wife and I leave all the electronics downstairs. Most of the time, after 7:30 pm our phones are on a charger in the kitchen. Every day we want a time where we are electronic free. This allows us to spend time in conversation with each other or reading God-centered books. These are just a few ways to overcome the sin of adultery in your life. If you have additional suggestions, I would love to hear about them.