The Tongue: A Powerful Tool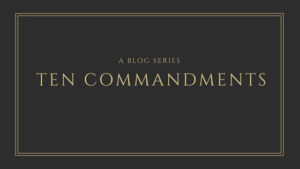 16 "You shall not bear false witness against your neighbor. (Exodus 20:16 ESV)
To bear false witness is to speak falsely in any matter. Allow me to expand that definition a bit. In the Scripture, we have sins of commission and sins of omission.
Sins of commission are those acts we commit against God by doing something the Scripture forbids or by desiring something to the level of idolatry.
Sins of omission include those God-honoring acts we fail to do. For example, God has called us to evangelize. When we don't, this is a sin of omission. God has called us to be in assemble with the saints in a local church (Hebrews 10:25). When we don't assemble as God's church, it is a sin of omission.
Now, the Lord knows our motives- our heart posture before Him. Therefore, when we deceive even through omission, we are breaking this ninth commandment. When we allow someone to believe something false about our neighbor or a matter in which we are involved, we are breaking this commandment.
I, however, will limit the next few articles on how we bear false witness against our neighbors. That is in fact, what the commandment has in view here.
We can't begin any exploration into this commandment without first addressing the tongue. The tongue is a very powerful tool because words mean things. With the tongue, we give speeches that move countries to action. With the tongue, we recite poetry that moves people to tears. With the tongue, Pastors communicate and exhort the very words of God to His church. God created the tongue, and it was created for His glory.
The Apostle James equates the tongue to bits in the mouths of horses and rudders that steer large ships (James 1:3-5), out of control fires (1:6), and deadly poison (1:8). The tongue while created for good is often used to manipulate, control, and deceive. With it, we bless the Lord and curse men made in the image of God (James 3:9).
Over the next few articles, I invite you to join me as I aim to address three primary ways we use our tongue (physically and digitally) to break this important commandment.