The Sabbath Possibility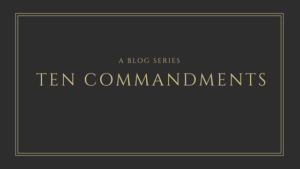 8 "Remember the Sabbath day, to keep it holy. 9 Six days you shall labor, and do all your work, 10 but the seventh day is a Sabbath to the Lord your God. On it you shall not do any work, you, or your son, or your daughter, your male servant, or your female servant, or your livestock, or the sojourner who is within your gates. 11 For in six days the Lord made heaven and earth, the sea, and all that is in them, and rested on the seventh day. Therefore the Lord blessed the Sabbath day and made it holy." (Exodus 20:8-11 ESV)
I wanted to take a moment to think through how we can use the Sabbath to serve those outside the context of the local church. I believe, as the Puritans did, that the Sabbath is the "market day of the soul". It is a means of grace by which we rest through the worship and devotion of God one day in seven days. Our Lord's Day is not only filled with corporate worship with God's saints, but with serving one another in love.
I would like us to consider broadening that service piece a bit and simply give a brief thought to ponder.
Is it more loving to retailers and restauranteurs if Christians try to avoid them on Sunday?
From a previous article, you already know that there are times my family utilizes restaurants on Sunday. I know some of you reading this will disagree with me on that, and that's ok. If a family we love and desire to serve would like to grab a coffee or meal, we don't turn them down by using Sabbath rest as an excuse. If a family needs a meal and we don't have the time to prepare the meal, we don't use the Sabbath rest as an excuse to do nothing. In my opinion, saying "no" to fellowship and service if it requires the use of the marketplace is a misapplication of the Sabbath Law. It would seem to be more of a legalistic application of the Sabbath.
However, what if, so far as it depends on me, I avoid retailers and restaurants altogether? What if local churches all over the world avoided retail and restaurants on Sundays?
Would it give local restaurants and retailers this sense of freedom to shut down on Sunday and still remain competitive the rest of the week? If the consumeristic pressure was pulled off these folks, would they enjoy one day in seven days to completely unplug from their labors? If businesses closed on Sunday wouldn't this give employees opportunities to connect and worship at local churches?
Can we help extend the blessing of the Sabbath to those outside the context of the local church by abstaining from restaurants and retailers on Sunday? Something to ponder.