The Absence of Meditation and Its Fruits (2)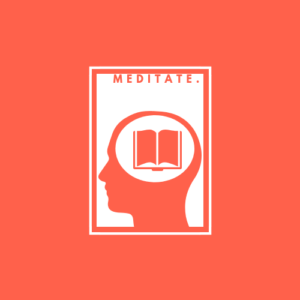 For the next few Thursdays, I am working through what the absence of meditation does to us. This is article two in that exploration (see article one). Today, I'd like to suggest that the absence of meditation makes it impossible for us to see ourselves biblically. In the hustle and bustle of life, we are prone to develop blind spots. A hustle and bustle lifestyle fosters blind spots. You see, when you're going really fast, everything you look at is a blur, including yourself. We need the brakes meditation applies to examine ourselves according to the Scripture in light of the gospel. Meditation prevents us from reading the Word intellectually. It moves us toward heart devotion and this is critically important. I have sat with many people who knew the Bible well and persisted in sin, all the while declaring they were without sin.
"This is the message we have heard from him and proclaim to you, that God is light, and in him is no darkness at all. If we say we have fellowship with him while we walk in darkness, we lie and do not practice the truth. But if we walk in the light, as he is in the light, we have fellowship with one another, and the blood of Jesus his Son cleanses us from all sin. If we say we have no sin, we deceive ourselves, and the truth is not in us. If we confess our sins, he is faithful and just to forgive us our sins and to cleanse us from all unrighteousness.  If we say we have not sinned, we make him a liar, and his word is not in us." (1 John 1:5-10 ESV)
Wednesday is the day I meditate on my sins. I keep a journal of those remaining sins I seek to mortify and I pray for God's grace to agree with the Scriptures and overcome my sins. Additionally, I seek to implement tangible resolutions to overcome the sins. I also attempt to follow Robert Murray M'Cheyne's rule, 'for every one sin, think on Christ ten times.' I don't dwell on my sin as someone who has no hope. I am not hopelessly depressed when I dwell on my sin for I know that I am in Christ. As I meditate, I use God's Law (Exodus 20) to inspect myself. Calvin did say it can serve as a helpful mirror. Examining my life through the Ten Commandments helps to uncover remaining sin, but also increases my gratefulness to God for Jesus. There have also been times my wife has helped me with various blind spots in my life and I write her observations down and pray over each one. The bottom line is that when we do not slow down and meditate, we develop blind spots regarding our sin. And sin is deceitful and hardening (Hebrews 3:12-14). God uses meditation to make us more sensitive to His Holy Spirit. Utilize this important discipline, make it a weekly habit to uncover your blind spots and remember, you are a new creature in Christ.