Meditation Mondays (No. 4)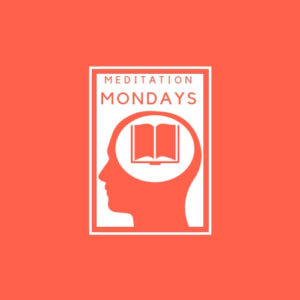 Lamentations 3:7-18 ESV
7He has walled me about so that I cannot escape;     he has made my chains heavy; 8 though I call and cry for help,     he shuts out my prayer; 9 he has blocked my ways with blocks of stones;     he has made my paths crooked.
10 He is a bear lying in wait for me,     a lion in hiding; 11 he turned aside my steps and tore me to pieces;     he has made me desolate; 12 he bent his bow and set me     as a target for his arrow.
13 He drove into my kidneys     the arrows of his quiver; 14 I have become the laughingstock of all peoples,     the object of their taunts all day long. 15 He has filled me with bitterness;     he has sated me with wormwood.
16 He has made my teeth grind on gravel,     and made me cower in ashes; 17 my soul is bereft of peace;     I have forgotten what happiness is; 18 so I say, "My endurance has perished;     so has my hope from the Lord."
Meditations: Jeremiah is in a dark place. He's become brutish in this particular passage of Scripture and I see my own tendencies in the way he is responding to his suffering. How entitled do I feel to an easy, painless life? How often do I approach God in my prayers as if I am entitled to everything? In this passage, Jeremiah has the audacity to call God a 'bear lying in wait' or a 'lion in hiding'. He is in such a desperate place that he believes the Lord to be a malicious foe. He believes the Lord may owe him something other than what he is currently experiencing. How easily distorted can our perspective of God become when there is pressure applied to the comfort of our lives? Jeremiah says that God has filled him with bitterness and his soul is bereft of peace. Because of his circumstances, Jeremiah has forgotten what happiness is. His hope for the Lord, his endurance has perished. I cannot read this passage without thinking of Job. Job is probably the greatest sufferer of all time. It is pretty safe to say, 'no one suffered like Job'. And when Job decided to make his complaints known to God, God replies "Where were you when I laid the foundation of the earth? Tell me, if you have understanding. Who determined its measurements- surely you know!" (Job 38:4-5 ESV). God's response to Job goes on like this for chapters. In the midst of any affliction I experience, any suffering I may endure, I must remember that I am entitled to one thing: Hell. Yet, God has given me Christ. He has given me an inheritance that is imperishable. I may suffer in this life for a little while, but it pales in comparison to the Savior I have gained. Lord help me not to lose sight of the gift of Christ in the midst of my suffering.