Meditation Mondays (No. 2)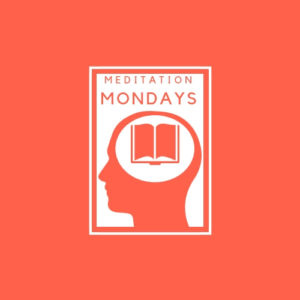 This is only the second 'Meditation Monday'. What I'd like to do over the next several weeks is slowly meditate our way through, Lamentations 3. Last Monday I introduced you to the weeping prophet, Jeremiah. Jeremiah was commissioned by God to deliver a message of judgment to Judah- a message that was not well received in its time. In Lamentations, we see just how much anguish Jeremiah is in as he suffers while watching God judge Judah. We will probably never experience tragedy at the level Jeremiah experienced, but we do wrestle with the emotions we see documented in Jeremiah's life.  Lamentations is a very raw book and can help give language to our sufferings, experiences, and emotions. Additionally, the weeping prophet gives us handles on how to persevere in the midst of grief and loss. Let's look to the first three verses this week.
Passage:
"1I am the man who has seen affliction under the rod of his wrath; 2he has driven and brought me into darkness without any light; 3surely against me he turns his hand again and again the whole day long." (Lamentations 3:1-3)
Meditations:
Jeremiah has a good doctrine of God (see Isaiah 46:10)
Jeremiah sees that nothing happens apart from God's sovereign hand.
God uses darkness to accomplish His purpose although He does not dwell in darkness (see 1 John 1:15). My wife says 'God can and often does use that which He hates to accomplish that which He loves.'
Jeremiah has lost sight of God's purpose in judgment and/or affliction. Jeremiah is almost angry/despising toward God in this section. When I suffer, I am tempted to arrogantly accuse God. This man of God, Jeremiah, is struggling. The prophet that hears directly from God, new Revelation is struggling with bitterness, depression, anxiety. He sees only the darkness at this moment. He goes as far as to say that the light is gone. This is never true for the believer, but at times we are tempted to think it is true. At times we feel (emotively) as if it is.