Meditation Mondays (No. 1)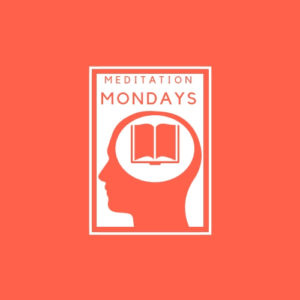 As I keep working through the benefits of meditation and introducing you to some of its finest practitioners, I figured now is as good a time as any to begin what I'd like to tawdrily (go ahead, look it up) call, "Meditation Mondays". Each Monday I'll put together a passage of Scripture to meditate on and include some meditative thoughts of my own. The purpose of this weekly exercise is to ponder/think deeply/ pray/ memorize a passage for the week. Utilize this as an opportunity to commune with your Shepherd (Psalm 23:1), to lay down in green pastures and be led beside still waters (Psalm 23:1), have your mind renewed (Romans 12:2) and your soul restored  (Psalm 23:3).
Meditation 1: 
7Blessed is the man who trusts in the LORD, whose trust is the LORD. 8He is like a tree planted by water, that sends out its roots by the stream, and does not fear when heat comes, for its leaves remain green, and is not anxious in the year of drought, for it does not cease to bear fruit." (Jeremiah 17:7-8 ESV)
Thoughts/reflections:
Jeremiah is suffering at no fault of his own. He moves from being steadfast in the LORD in the midst of suffering to questioning God's goodness. His emotions are all over the map. Our emotions are often all over the map. How does Jeremiah find comfort? How can we find comfort?
In V7 it is clear that a man is presently living the blessed life if his trust is in the LORD. If his trust is the LORD. What is the abundant life? What is the blessed life? To walk with the LORD as your trust even in the midst of immense grief and loss.
In V8 it becomes clear that this type of trust involves work. The Puritan Thomas Watson uses the word, 'violence' in place of 'work'. Violence is a lot more vivid. Think brutality. Think physical force. But don't think of it in the negative. We must offer violence in our spiritual devotion to Christ when things are going well. We don't begin to do the legwork of trusting in the LORD when things get bad. Trusting the LORD in difficulty is usually nurtured in the calmer seasons of life (although not always). The point is, you can't prepare for the "drought" in the midst of the drought. You must find the water source beforehand. And who is that water source? It is Christ, our living water (John 4). Drinking lavishly (violently) from the living water enables us to endure 'in the year of drought'. It allows our leaves to remain green. It allows us to bear fruit in the midst of immense trials. Drinking from the Living Water decreases our anxiety for our trust is the LORD.