Meditation Mondays: How Do I Know I am Processing Affliction in a Godly Way?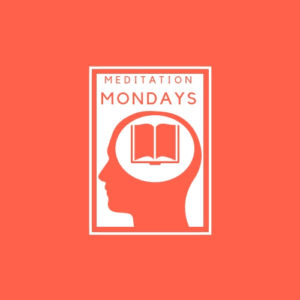 We have been working through Lamentations 3 for the last several weeks and today we deal with the issue of handling affliction well. Lamentations 3:27-30 (ESV)
It is good for a man that he bear     the yoke in his youth.
Let him sit alone in silence     when it is laid on him; let him put his mouth in the dust—     there may yet be hope; let him give his cheek to the one who strikes,     and let him be filled with insults.
Meditation: First, we should note that it is good to learn things from our youth. My son picks up on things quickly. He learns language quickly. Children are sponges if they commit themselves to learn. The younger, the better. Children also establish certain disciplines that carry over into teenage years which carry over into adulthood. Therefore it is vital that the carryover disciplines are godly. Jeremiah observes that it is good we learn how to deal with affliction well as a youth. This will establish good habits on how to respond well in the midst of severe afflictions. Jeremiah goes on to give some markers for us to know if we're processing affliction in a way that honors God.
If we sit alone in silence when affliction is laid on us; let him put his mouth in the dust: This is a commitment not to gossip, slander, or sinfully complain. This response to affliction demonstrates trust in the Lord. It demonstrates a high view of God's sovereignty over your circumstances. It showcases confidence in God's promise of future glory (Romans 8:18-30). Jeremiah isn't saying we can't acknowledge how evil suffering and affliction is (He just spent the last several verses documenting that). Rather, he is saying that our heart posture should be one of patient confidence and waiting on the Lord's deliverance. Our afflictions should not turn us bitter.

Give his cheek to the one who strikes and be filled with insults: Jeremiah is commending we rest in God's justice here. Preventing bitterness in your heart comes at a cost. The cost is for you to absorb the sins of others without lashing out and sinning back. It is a commitment not just to do them no harm, but to pray for their good and serve them when given the opportunity. Consider the Apostle Paul's words:
17 Repay no one evil for evil. Have regard for good things in the sight of all men. 18 If it is possible, as much as depends on you, live peaceably with all men. 19 Beloved, do not avenge yourselves, but rather give place to wrath; for it is written, "Vengeance is Mine, I will repay," says the Lord. 20 Therefore
"If your enemy is hungry, feed him; If he is thirsty, give him a drink; For in so doing you will heap coals of fire on his head."
21 Do not be overcome by evil, but overcome evil with good. (Romans 12:17-21 NKJV)
So how do you know if you're dealing with affliction well?
Are you resting in the Lord and trusting that He is sovereign? Are you committed to honoring the Lord with godly speech?

Are you resting in God's justice or are you resolved to get some sort of counterfeit justice this side of eternity? Do you curse your enemies or do you pray for their good and seek ways to serve them?