Meditation, Anxiety, and Depression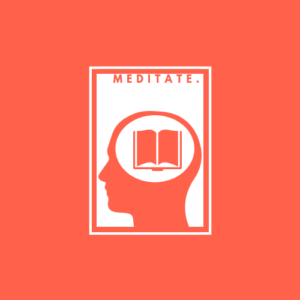 This is article three in a series of articles on meditation. In my last article, I began to explore some benefits of biblical meditation. I'd like to continue along that path and discuss how meditation can help those struggling with depression and anxiety.
Before I wade through any sort of discussion related to this topic, a disclaimer is needed: God made both body and soul. We are out of balance if either is neglected. There are some forms of depression and anxiety that seem to be biological issues. In these cases, medication may help to knock off some of the sharp-edged symptoms. I recommend those struggling with depression and anxiety work with a biblical counselor and physician they trust. Those of us who have this particular struggle desperately need biblical counseling. Some of us need medication too. Hear me clearly: it is ok to take medication. This does not make you a faithless Christian. Medication is a good gift from God when stewarded rightly. What I'd like to suggest to you weary travelers is that biblical meditation can also help you on your journey. Take, for instance, portions of Psalm 42, 43, and 77: "As a deer longs for flowing streams, so I long for you, God. When can I come and appear before God? My tears have been my food day and night, while all day long people say to me, "Where is your God?" (Psalm 42:1-3 CSB) "Why, my soul, are you so dejected? Why are you in such turmoil? Put your hope in God, for I will still praise him, my Savior and my God. I am deeply depressed therefore I remember you from the land of Jordan and the peaks of Hermon, from Mount Mizar." (Psalm 42:5-6 CSB) "For you are the God of my refuge. Why have you rejected me?" (Psalm 43:2a CSB) "I cry aloud to God, aloud to God, and he will hear me. I sought the Lord in my day of trouble. My hands were continually lifted up all night long; I refused to be comforted. I think of God; I groan; I meditate; my spirit becomes weak. You have kept me from closing my eyes; I am troubled and cannot speak. I consider days of old, years long past. At night I remember my music; I meditate in my heart, and my spirit ponders." (Psalm 77:1-6 CSB) Can you believe such raw speak is contained in God's Word? Can words this raw be inspired by God? Yes, they can and they are. Those depressed and anxious are in good company. The Psalmists speak vividly of turmoil, dejection, tears, loud crying, sleeplessness, constant fatigue, extended seasons without comfort, weakness, inability to articulate feelings, introspectiveness. These passages, if meditated on, can minister to us. They not only put words to our emotions and circumstances, but they also give us templates of perseverance. The Psalmists sought to remember God's past faithfulness. The Psalmists cried out to God in prayer, in the midst of great darkness. The Psalmists remembered godly, cheerful times. And we know not when God comforted these writers. We have no timeline for how long they dwelt in the cave of depression and anxiety. But we do know, as they did, God is faithful even in the night. And we can, as they did, seek refuge in Him trusting that the dawn will come again, in God's timing. That's enough for now. We will be sure to spend a few Mondays meditating on these passages together, weary traveler.