Meditation and Delayed Gratification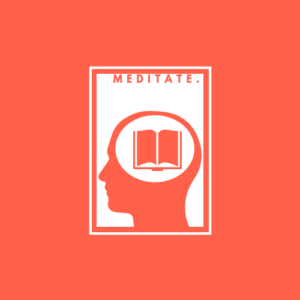 I hope you are enjoying our time as we think through meditation. Or, to put it another way, we are meditating on meditation. I want to spend a few moments on an issue I plan to re-visit at some point, but is worth mentioning today: delayed gratification.
To delay is to slow down or postpone. So when we speak of delayed gratification we are talking about a slow or postponed fulfillment, pleasure, or outcome. Delayed gratification is extremely counter-cultural. We live in a day and age where we have 'answers' to absolutely any question we may ask. All we have to do is pull the computer out of our pockets and type our question in. We have 'answers', but no knowledge. We have 'answers', but no wisdom. We have 'answers', but no real depth in our thinking. We get our information in sound bytes. We can't be expected to read newspapers for news. We can't be expected to study a subject beyond 140 characters for understanding. We have Google. We have Twitter. You probably found this article on Facebook (if so, just subscribe and get the articles delivered ;) )
And let's not forget Amazon. We can buy whatever our heart's desire without getting off our couch. They will have our product delivered to our door within 48 hours. If that isn't enough, they'll get it to us in a day. If that isn't enough you can hire an Uber or Lyft driver to pick up what you 'need' locally and drop it off.
Now, I use computers, smartphones, Google, Amazon and Uber/Lyft. I am thankful to God for technology and believe we can use it in a profitable way. However, we are often unbalanced and we don't realize what we're doing to our thinking, expectations, and souls.
Because we aren't a people of moderation, I believe the instant gratification we indulge in without restraint has hindered our ability to engage in spiritual disciplines, especially meditation. Meditation is often delayed gratification. We can't measure or see what the Lord is doing in our lives when we engage in this discipline, but the Lord is doing something. We can't do a 2-day shipping on the product we desire as we meditate. There is no shortcut.  But something is happening. As we meditate on the Word, the Holy Spirit is slowly (our perspective) conforming us more into the image of Jesus, and we may not see or feel the gratifying results we want from it now, but this discipline is and will bear fruit.
Seeds are being planted. So stay the course. Discipline yourself to meditate. Trust that God's Word is living and active. Trust that the Holy Spirit is using the Scripture to change you. And enjoy the journey. Through the means of meditation, you are communing with the God who created you.