Jonathan Edwards and Resolutions (7): Living with the End in Mind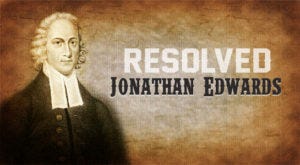 7. Resolved, never to do anything, which I should be afraid to do, if it were the last hour of my life.
I read a Francis Chan book a while ago and in that book, he challenges readers to think of the Great White Throne of Judgement- the day we'll stand before God. From there he asks "what would you hope you would have done on that day?" What Chan's getting at is that Christians should live their lives in hindsight. We should make decisions today based on decisions we hope we would have made at the day of judgment. This is what Edwards is saying with today's resolution. We should live boldly for Christ. Today really is all we have. Yesterday is gone. Tomorrow is not promised. If this is the last day of your life, how should that affect your labor for the Lord? If you knew you were going to stand before the Lord this afternoon how would that animate your person? It's an important question to ponder.