Introducing Meditation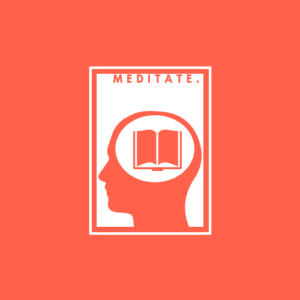 I'd like to talk about meditation. If you know me, you know I speak of meditation as a spiritual discipline pretty often. For me, meditation has elevated my prayer life. What do you think of when you hear the word, meditation?
If the word brings an image of someone sitting cross-legged with their hands on their knees, chanting, your thinking has been hijacked on the subject. As a counselor, I often prescribe meditation to the members of my local church. Over the next several articles, I'd like to introduce you to meditation and why Christians need it. This will require me to spend some time wading through the benefits of meditation, examine some of its finest practitioners, and begin what I'd like to call 'Meditation Mondays'- a weekly meditation exercise.
For now, let's set a definition for meditation that will become clearer to you as we commit to this spiritual discipline together.
Meditation is not an emptying of your mind. This is an imposter definition created by Eastern cults that do you no spiritual good. Not only is it spiritually unprofitable, but it is unbiblical:
Paul commends the church of Philippi,
"Rejoice in the Lord always; again I will say, Rejoice. Let your reasonableness be known to everyone. The Lord is at hand; do not be anxious about anything, but in everything by prayer and supplication with thanksgiving let your requests be made known to God. And the peace of God, which surpasses all understanding, will guard your hearts and your minds in Christ Jesus. Finally, brothers, whatever is true, whatever is honorable, whatever is just, whatever is pure, whatever is lovely, whatever is commendable, if there is any excellence, if there is anything worthy of praise, think about these things." (Philippians 4:4-8 ESV)
Eastern cults say "empty your mind and achieve Nirvana" (not to be confused with the rock band...).
Scripture says, "the peace of God will guard your mind. Think on what is true, honorable, just, pure, lovely, commendable, excellent, and worthy of praise".
In other words, "Set your minds on things that are above, not on things that are on earth." (Colossians 3:2).
Christian meditation, then, is to fill your mind with the truth of God's Word, the glories of the gospel, and the beauty of the Savior.
The word meditate means to "think upon" or to "reflect" and if practiced right, is a great bridge between Bible reading and prayer. According to Joel Beeke in his short book, How Can I Practice Christian Meditation, he says, "[Meditation] also means to murmur, to mutter, to make sounds with the mouth... It implies what we express by one talking to himself. Such meditation involved reciting to oneself in a low undertone, passages of Scripture one had committed to memory."
With just this first glance at meditation, we should see that Christians have much to ponder. Christians have much to reflect upon. What we can and should learn from those eastern cult leaders is to discipline ourselves to slow down and breathe deep, but for the purpose of drawing near to God through His Word.