How We Bear False Witness on Social Media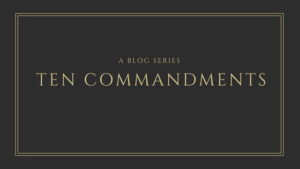 16 "You shall not bear false witness against your neighbor. (Exodus 20:16 ESV)
We are a people of unclean lips (Isaiah 6:5) and nowhere is that more showcased than on our social media accounts. There is something about sitting behind a computer screen that produces a heat that draws out the very worst of us. Not a day goes by where officials in the highest levels of government use social media as a platform to demonize perceived opponents for political gain. And the church is not immune to this sort of tactic.
I have seen so-called Christians utilize social media as a tool to publicly confront and humiliate brothers and sisters in Christ. Social media for many believers has become a sort of public diary. There is this lack of shame in our status updates. There is this lack of kindness in our interactions with those who disagree with our positions and gossip/slander is normalized and masked as 'spreading the news'.
We need some handles in order to repent of this sin and I'd like to recommend a few.
Before you post anything, ask yourself, 'does this make much of God?'
The Westminster Shorter Catechism asks the question, "What is the chief end of man?" and answers, "Man's chief end is to glorify God and enjoy him forever." That is your purpose, believer. You do not have any right to engage in social media in a way that jeopardizes this. You do not have a right to demonize or belittle a person or their reputation.
The beauty of social media is that it gives everyone a platform. The danger of social media is that it gives everyone a platform. Utilize your platform to draw attention to the glories of God and the gospel not smear someone created in His image.
Is what you're posting help or hinder your gospel witness?
I write articles (not short status updates) about politics occasionally, and I think it is helpful to do so at times. However, much of the political discourse I see on social media is unproductive, deceptive, and slanderous. As believers, we must be a gospel-centric people. Certainly, this means that the gospel should touch and affect our politics, but more than that, we cannot lose our gospel voice as we engage in dialogue about politics on social media.
Fake news is such a cliché and is overused and cited way too generously by our government officials. However, we are complicit in spreading it when we carelessly share articles and write uninformed/incomplete statuses related to politics. We need clarity on the gospel so that we can be animated by it when we address hot-button issues.
A word about our tone when we engage in political discourse. Why is it always sharp and dramatic? We seem to always have a sort of doomsday approach to the way we discuss politics (certainly this is an impact of dispensationalism in our country). We desperately need our theology to drive our perspective on this matter. Jesus is king and is seated and ruling and reigning. No president or policy with thwart that. Why do we as believers behave and speak as if God is not sovereign?
Would people on social media be surprised to hear you call yourself a Christian?
I am serious here. Some of the content believers post demonstrates they have settled down well in Babylon. I recently saw a lady from our church slander another person at our local church on social media for the world to see. They were "considerate" enough not to use names, but any person from our church that read her status knew exactly who she was speaking of. Her aim was to bear false witness and to publicly humiliate a brother in Christ. This type of behavior has no place among God's people.
Do you expect non-Christians to act like Christians?
Most of the slanderous arguments I see on social media are from Christians who think non-Christians should adopt their worldview even though they haven't acknowledged the universal Lordship of Christ. What good is it for me to address behavior and worldview without engaging a person's soul? Hearts need to be captivated by the gospel before a worldview shift. It would be good for us to spend less time yelling and posting about the wickedness of non-believers and set an example for them through our own repentance of sin and calm, quiet, trust in Jesus.
Is what your posting about a matter of conscience?
Can I have a beer? Some of you would say no. Others would tell me that it's my Christian liberty to do so. Neither can prove that it increases or diminishes my godliness and right standing before God (see 1 Corinthians 10:23-33). However, I have often found that one group slanders another group who disagrees. We need to know the difference between matters of conscience and God's Law.
We could continue working through handles we should have as we approach social media, but the bottom line is the church must resist the temptation to slander and bear false witness online. These 5 handles can serve as bumper rails to help you navigate the online world.