Harsh Tones, Technology, and a Sabbath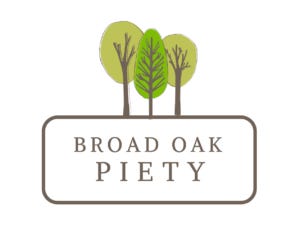 The tone of a person's voice can be a window into the heart.
Tone has the ability to change the entire motive of a sentence or interaction. Now, sometimes serious tones are required to communicate serious messages, but I have a growing concern that we rarely consider our tone when interacting with others.
I often hear folks justify harsh, critical tones by saying things like; "well that's just how she/he interacts, that's their personality".
Combine excuses like that with a culture that loves sarcasm and we have the ingredients for unloving transactional relationships.
Sadly, this is perhaps showcased best in our marriages. I am noticing more and more a default tone with married couples. The tone is short, abrupt, and cold.  Behind the tone is a relationship centered on the exchange of information- no love, affection or warmth.
From the Heart
Where does this stem from exactly? It comes from within. Jesus says in Luke 6:45,
"The good person out of the good treasure of his heart produces good, and the evil person out of his evil treasure produces evil, for out of the abundance of his heart, the mouth speaks."
We shouldn't just think actual words here (although that is in view). We should see heart posture. There is a heart posture behind your annoyed, curt tone. What is driving your tone?
We should spend more time meditating on how our Savior interacts with us- His sheep. He isn't distant or cold. He is caring and nurturing. He is a shepherd that loves His sheep so much He smells like them. Every good Shepherd smells like his sheep. A good read through of John 10 should be enough to convict us that we do not interact with others the way Christ has interacted with us.
Paul says that it is even God's kindness (and forbearance and patience) that is a motivator for our repentance (Romans 2:4). There isn't need for a harsh, mean, and critical tone even in our call for people to repent!
So, we must look inward, repent, and ask those we love for their forgiveness.
Two Enemies
Now, as we turn to God and begin to repent of a poor heart posture, what are some culprits that contribute to harsh, annoyed tones? In other words, what are the externals that bring out the bad internals? I will give you two primary ones I see. 
Potential Enemy 1: Unchecked Technology
Technology is a useful tool, but we are terrible with moderation and often abuse it. With the rise of technology and our dependency on it, we are constantly "plugged in". From the moment we wake up until the moment we go to bed we are engaged with technology. We are connected 24/7 to social media, e-mail, text messaging, phone calls, calendaring, etc. This type of engagement does something to us. It draws out some of the worst parts of us.
Two things it draws out of us that impact our tone and how we treat others is that it
fosters a consumeristic mindset and

conditions us to interact with others in short 140-character messages.
In other words, we begin to look at others for what we can get out of them and we want it as expediently as possible (think, on demand).
Remedies for Uncheck Technology
I am a proponent of limited technology in the house. The truth is, my own phone goes off a lot. I get text messages, e-mails, and phone calls all the time. I really could be engaged with technology all the time. Those close to me will tell you that I am not available all the time. They joke on me for forgetting my phone and answering text messages or e-mails hours after they are sent or missing important social media announcements.
The truth is, keeping my phone on my person isn't a priority to me when I am with my family. Often times I forget it on purpose. There is something particularly freeing about being with your family without carrying a phone. The times I don't do this, I end up taking a phone call that takes me away from my family. Then as I interact with them, my tone changes, because I'm distracted by the call, by the questions, by the responsibilities. So, forget your phone every now and again.
Get an alarm clock. There is absolutely no reason for you to use your phone as an alarm clock. Those of you that could be spending time with your loved one in bed, spend it on your phone. The moment your spouse speaks to you, you reply to them in an obligatory tone. Keep your phone in another room.
Bottom line: You check your phone. Your phone doesn't check you. I really try to keep a schedule of when I will check my phone and when I won't. Sometimes I fail at this, but I'm growing day by day. I have a schedule of when I will engage with e-mail, text messages, and return voicemails. If you were to look at my calendar, you would see that I have blocked off time for this. If I don't abide by this, I almost always regret my tone with those I interact with.
Potential Enemy 2: No Sabbath
The second enemy is a lack of a Sabbath. Our minds and responsibilities race all the time and we never have God-centered silence and solitude to quiet the mind. Often times, our coping mechanism to busy mindedness is to mind numb through escapism (binge-watching, social media, etc.).
People Sabbath poorly. We move at an unrealistic pace 7 days a week and we don't see this as rebellion against God and bad for our souls and relationships with others. Our minds are too busy to have warm, graceful and thoughtful interactions with others. We simply do not have the time.
We need pastors to reassert all 10 of the 10 commandments once again. Resting on the Sabbath was a creation mandate given before the Law of Moses (although summarized in the 10 Commandments). Therefore, believers today are obligated to rest from their labors on Sundays and worship the Lord. This is honoring to God and good for us. Imagine for a moment that we stopped seeing the Law of God as restrictive and instead saw it as freeing. Imagine how recharging a true, biblical Sabbath could be for our souls and emotional health.
So, how is your tone?  Is your tone an indicator that something deeper is wrong? If so, what is it?