My 18 Favorite Books in 2018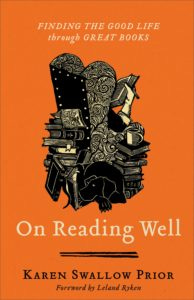 Karen Swallow Prior's book, On Reading Well: Finding the Good Life Through Great Books is probably my favorite read of 2018. I said this in a tweet, but there is not a lazy sentence in this entire book. I find Prior not only engaging as a writer, but crisp as a thinker. This book promotes living the virtuous life and demonstrates the benefits of reading well and reading broadly. We only have one life to live, but through the characters Prior examines in the classic books she highlights how we can learn much about what it means to live virtuously. Read this book.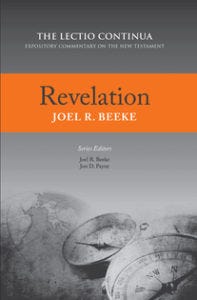 This is the most devotional and helpful commentary I've read on Revelation. I reviewed this for Reformation Heritage Books back in the summertime, but I read this along with my devotional readings in the morning. Beeke is one of my favorite living theologians, writers, and expositors. If you have found the book of Revelation unapproachable this commentary will help you. I suggest reading it devotionally as you slowly work through the book of Revelation.
Believe it or not, watchfulness is a spiritual discipline every Christian should be engaged in. In this book, Hedges writes a Christo-centric approach to not only hating sin, but hating temptation and he does so with the help of John Owen. Each chapter ends with study questions to ensure the book isn't an intellectual exercise, but a tool that warms your affections for Christ Jesus, and increases your alertness to the deceitfulness of sin.
I do not think Fitzgerald is a professing believer (although she is connected to an Episcopal church), but she is an honest and skillful journalist with years of journalistic experience and a good reputation. Not everything in this book is historically accurate (not Fitzgerald's fault, just a few bad sources here and there), but this is an honest and careful record of the history of evangelicalism and how it's shaped America. Much of what Fitzgerald documents is to our shame as Christians. She highlights our emphasis and obsession on the wrong things (although she restrains herself from calling them wrong). She documents the rise of dispensationalism. She traces the revivals and how local churches were influenced by them and she showcases how the Republican Party became the 'party of the evangelicals'. Fitzgerald even documents how the pulpit has been used as a political tool to advance certain political policies/ideologies. This is an extraordinary history book and a great accomplishment by Fitzgerald. The book is well worth your time.
I loved this book. I love learning of Willard's story and I love the way Moon writes. While I do not agree with much of Willard's theology, I appreciated learning of his kindness, patience, and perseverance even amidst the most difficult of life's circumstances. Willard was humble and he never seemed to be in a hurry in his Christian walk or ministry. He knew things took time to grow and he seemed to enjoy the process. Even more than that, Willard seemed to have such a vibrant prayer life. As I read this book I was challenged to slow down, breathe deep, and enjoy the journey God has me on. I commend this book to you.
This may be one of the most honest and vulnerable books on anxiety and depression I've read. I've already recommended this book to several people. Meynell writes this book as a fellow sufferer. He writes attempting to form language around his struggles with depression. He writes as a Christian looking to the Scripture for counsel. He writes confessing his gratefulness for God's provisions of medication. And he writes to help fellow cave dwellers in their darkest moments. If you wrestle with depression, this book may help encourage you.
I reviewed this book for Crossway this year and found it very practical both for those struggling with anxiety and depression and those who are seeking to help those who are presently struggling. Baxter was a Puritan Pastor who also served as his town's physician. He didn't serve as the town's physician because he was a medical doctor, but because as a pastor he seemed to be the most qualified in the town at the time. Interestingly enough, Baxter dealt with folks who struggled with depression and anxiety frequently (although he used the word, Melancholy or Melancholic). Packer and Lundy do a great job at giving context to Baxter, updating Baxter's language for today's reader, and providing a very accessible read for those interested in the subject.
This is an older book and while it is geared toward those in ministry, the principles in the book are transferable to anyone. Ash's aim is to help readers set a realistic pace so that they may have longevity in the work God's called them to. This is packed full of practical and seasoned advice from a trusted pastor and author.
My wife and I read this book together and let me just warn you, it's challenging. Rosaria and her husband Kent are committed to fulfilling the Great Commission through the ordinary means of hospitality. Butterfield is a great writer and thinker and I enjoyed this book very much. I believe our current Christian culture struggles with hospitality and this book's aim seems to be to press against that. However, I do believe the book may press too hard. What Butterfield suggests is not ordinary. It is certainly more radical and seems to be marginless. I commend this book, but I do so with caution. Be hospitable, but do not think you're failing if you aren't practicing hospitality in the way the Butterfields do. I think a few more caveats in her book would go a long way.
My wife asked me to read this book and I'm glad I did. I struggle immensely with contentment. Brayden (my wife) knows this. Nancy Wilson (wife to one of my favorite people- Doug Wilson) takes readers by the hands and counsels them from the word on what true contentment looks like. While this book is intended for women, I think everyone should give it a read. I enjoy just about anything Nancy or her husband, Doug publish.
If you want a more in-depth look at this book, I have been blogging through it every Wednesday for the last couple of months on the blog. This book is grounded in the book of Jonah and is designed to communicate the gospel, remind us of our call to be ambassadors for Christ and equip us to love evangelizing. This is a fantastic book from The Good Book Company.
I really struggle in my prayer life. I at times behave as if I am self-sufficient when I know it is only in Christ that I live, move, and have my being (Acts 17:28). Miller in this book tremendously helped me get a handle on my prayer life. It is a mixture of testimony and practical advice aimed to dismantle the intimidation factor of prayer. Miller takes you by the hand and he shows you how to pray to the God who created and loves you.
Allen is new to me. I had never heard of him before this book. This book is a daily devotional for Pastors. Allen calls this The Preacher's Catechism and not The Pastor's Catechism because his target is pastors who regularly preach. I take a small issue with that only because pastors publicly and privately preach and that seems to be lost in this book. However, this book is excellent and is a reminder for us pastors on how much we need Christ. It is a reminder of how much we need the Scripture. I particularly enjoyed the back section of this book where Lewis spends time on the Ten Commandments. If you are interested I reviewed this book for Crossway on the Servant of Grace website.
Thomas Watson is one of my favorite Puritans. Every time I finish reading him, I cry, confess sin, repent of sin, worship the Lord, and desire to charge the gates of hell with the gospel. God uses Him to convict and motivate me forward. This book is about how vigilant we must be in this Christian Pilgrimage and I wholeheartedly commend it to you.
I reviewed this book for P&R Publishing and was absolutely thrilled to. My education discipline is the same as Witt's- Biblical Counseling. This was a book that was much needed in the Biblical Counseling world. It is a book about those daily, pesky sins we never address. It is a book about those sins we are content with never dealing with, but are destroying us moment by moment, day by day. This book is God-centered and extremely practical. I have already recommended it several times. I think Witt is an excellent writer and I am glad to see this addition to the BC world.
I am late to the game on the last few books that made my list, but The Four Loves by Lewis is a must-read. Lewis is hit or miss for me personally (which seems like a cardinal sin to say, but it's true). However, Lewis' section on friendship is better than anything on friendship I have personally read. It is worth purchasing and reading this book for that chapter alone.
This is an excellent and honest journey Lewis invites you on as he explores the Psalms. I do not agree with everything in this book (far from it), but as is the case with C.S. Lewis, his theology developed as he wrote. So, I try to read Lewis very generously knowing that right before our eyes he goes from being an immature Christian to a spiritually mature Christian. There is a fantastic chapter on Praise in this book that I wish I could make required reading for the members of my church.
Finally, and to my shame, I read A Grief Observed for the first time. I really enjoyed this book. I couldn't imagine going through some of the tragedies Lewis experienced in his life, but I appreciate his honesty and vulnerability. I also appreciate this book so much more knowing of this brother's perseverance in his profession of faith. If you are wrestling with grief or the loss of a loved one, this may help give you language around what you're experiencing.