Chapter Plodding (No. 1)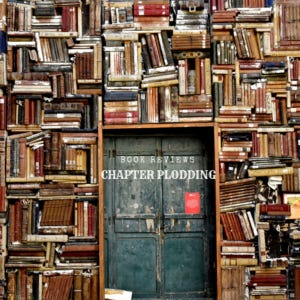 As I am trying to figure out this whole 'blogging' thing, I keep thinking of two words, 'plodding' and 'useful'. Plodding means 'slow moving/unexciting'. That's the aim- no thrills. Seriously, though, if you have persevered with me thus far, you are beginning to get the impression that I move slowly through topics. I just spent the last few months blogging every day through the Ten Commandments. I am very interested in working through Scripture/Bible topics/Books in a devotionally valuable way. Head knowledge really doesn't interest me. Warm hearts toward Christ is what I aim to do. A slow pace is required for this- no thrills- just plodding approach. The second word, 'useful' means I want to be strategic with the things I'm writing about.
I want to write and think through topics/issues that benefit both of us ('us' being, you the reader, and of course, me). Please do reach out and let me know what you find particularly helpful, or what you'd like to see/read. It is in that spirit, that I want to test something out- Lord willing, it is beneficial to you.
I occasionally (around 10-12 times a year) write book reviews for various publishers. Book reviews are difficult for me. I usually aim to keep an article under 750 words (I have certainly broken that rule from time to time). Because of the constraint reviewing an entire book in 750 words is, I have decided to attempt to give some chapter summaries here on this site.
This is the first of what will be weekly Wednesday 'chapter ploddings'. My hope is to entice you to read more and to read better. Also, (again, this isn't entirely about you), writing some form of key point summaries about the books I'm currently reading can be helpful for me to retain what it is I'm currently investing my time and attention in. So, without further ado, I introduce to you the first book I will be plodding through with you: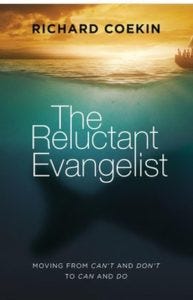 The Reluctant Evangelist by Richard Coekin: Introduction
Let me say from the onset that you should purchase this book. You can do so here.
My local church is currently doing on a sermon series on Evangelism. So, for the past few weeks, I have been reading this new book by Richard Coekin called "The Reluctant Evangelist: Moving from Can't and Don't to Can and Do" on the Lord's Day each week. The purpose of this book is not a mystery. Coekin writes it for "Christians who generally find it difficult to engage in evangelistic conversations, daunting to consider joining a church plant, and utterly terrifying to engage in cross-cultural mission" (7) and Coekin writes as a fellow 'reluctant evangelist'. In the introduction he lists 4 common reasons for our reluctance in evangelism:
Our Temperament- Some of us may be shy or introverted. Therefore we are disengaged from the mission of making disciples.
Our Culture-  We don't want to get in people's faces. We have grown up in a culture that considers it rude to discuss matters of faith.
Our Theology- We may think that since we do not possess the 'gift' of evangelism that we are off the hook. In other words, if God wanted us to evangelize, it would be more natural for us to do so.
Our Motivation- We have so many irons in the fire already. Evangelism will have to wait.
Coekin asserts that these issues/excuses/misbeliefs are curable. He has the remedy and he will administer it because evangelism is not an option. Coekin's remedy is to tether his entire book to the book of Jonah. Coekin calls the book of Jonah a "serious mission training manual from God, the compassionate Evangelist" (9). Therefore each chapter of this book correlates to parts of the book of Jonah.  So, this book will require you and me to open our Bibles and engage with the living and active Word of God. I'm looking forward to jumping into chapter 1 with you next Wednesday.