An Open Letter to My Fellow Believers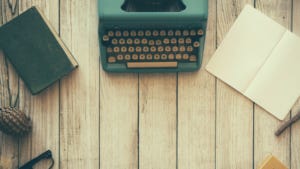 Dear Saints in Christ Jesus,
I write to you with a heavy heart. I am fearful that you may have left your first love (Revelation 2:4). I am fearful that you have put so much hope in feeble men that you have deceived yourselves into thinking that POTUS, SCOTUS, or any Governor, Senator, or Politician is some sort of righteous savior. In your misplaced hope, you have fallen prey to idolatry and you have made enemies where there are none. I will address both issues in this letter.
First, there is this issue of idolatry. The Lord owns and rules over everything. There is not one square inch of creation outside of His sovereign reign. Nothing is hidden. (Job 34:22; Psalm 47:8; Psalm 93:1; Psalm 110:1; 146:10; Jeremiah 23:24; Lamentations 5:19; Acts 7:55-56; Romans 8:34; Ephesians 1:20; Colossians 3:1; Hebrews 1:3; 4:13; 8:1; 10:12 1 Peter 5:11). If this is true, why do you speak of politics and political parties as if they have the authority to usurp that which God reigns over? Are these politicians not mere clay (Romans 9:21)?
Why is your soul in turmoil? Why are you anxious? Why are you angry? Are these not indicators that you're not resting in your sovereign Savior? Are these not indicators that you are worshipping the creature rather than the Creator (Romans 1:25)?
Second, you have made enemies where there are none. In your misplaced hope, your perspective has shifted from that of Ambassador of Christ to Ambassador of the Republican, Democrat, etc. party. Your identity is in your politics. Your political party can never do wrong and you'll shout down anyone who tells you otherwise. Your time is consumed with political news and news articles- always reading talking points, always posting talking points.
The Apostle Paul challenges us on this matter:
"For I decided to know nothing while I was with you except Jesus Christ and Him crucified." (1 Corinthians 2:2).
Why do you seem to know everything except this, dear saint?
It is clear you have forgotten why God has placed you in your community. It is evident by your lack of gentleness and respect for others (1 Peter 3:15) that you're no longer concerned about proclaiming the glories of the gospel to your fellow believers and to those perishing without it. You are concerned with your politics, distracted by your politics, and because of this, you treat those of a different worldview/political party as enemies.
There is hope, however. All is not lost. There is still time for us Christians to repent. We have made a mess of things but there is still time for us Christians to change our narrative. Stop with your constant posting about politics. Stop with your unkind tone. Stop with your sarcasm. Stop with your slandering.
Remember dear child of God your position in Christ. Remember that He brought you out of your bondage to sin (1 Peter 2:9) and He did so as a free gift. You didn't deserve it (Ephesians 2:8-9). You truly were an enemy of God, but He reconciled You to Himself anyways (Romans 5:10). I trust that if you remember this, remember your first love, there is hope. You can again begin to engage others as an ambassador of Christ.
Sincerely,
a fellow believer