The Absence of Meditation and Its Fruits (1)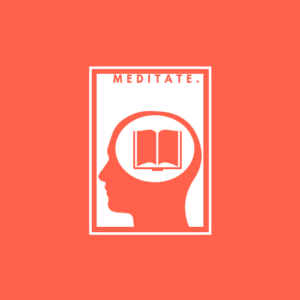 As we work through the spiritual discipline of meditation and examine its benefits, some practitioners, and actually practice the discipline, I thought it necessary to type out a few words on what its absence does to us. Over the next several Thursdays, I'd like to showcase the 'fruits' (the outward, observable behaviors) a lack of meditation produces in the lives of believers.
We live in a culture (church culture, that is) that spends no time meditating on the Scripture. The reason I know this is because our culture thinks casual worship is a virtue. This 'come as you are' approach to our Christianity has had a negative impact on our faith and thinking. A proper meditation on the Scripture could remedy this for us"
"Yet it pleased the LORD to bruise him; he hath put him to grief: when thou shalt make his soul an offering for sin, he shall see his seed, he shall prolong his days, and the pleasure of the LORD shall prosper in his hand." (Isaiah 53:10 KJV)
"For He made Him who knew no sin to be sin for us, that we might become the righteousness of God in Him." (2 Corinthians 5:21 NKJV)
"for all have sinned and fall short of the glory of God, being justified freely by His grace through the redemption that is in Christ Jesus, whom God set forth as a propitiation by His blood, through faith, to demonstrate His righteousness, because in His forbearance God had passed over the sins that were previously committed, to demonstrate at the present time His righteousness, that He might be just and the justifier of the one who has faith in Jesus." (Romans 3:23-26 NKJV)
After a few minutes of meditating and internalizing these passages, you would see that you could never 'come as you are' to the Holy Creator of Heaven and Earth. He crushed His Son and it pleased Him. He poured out His wrath for your sin on His Son so that you could enter His unapproachable light. Jesus took our sin on Himself so that we might become 'the righteousness of God in Him'. You do not come as you are to God. You come bathed in the perfect blood of Jesus Christ. And to not give consideration to that, to be casual in your approach to God and your worship of Him is to trample on the life, death, and resurrection of Jesus. You do not 'come as you are' to God. Your sin, your casualness is hidden in Christ, the Solid Rock. And our sin and casual approach to worship is not hidden so that we may persist in it. It is hidden in Christ so that we may have the power and freedom to repent and offer acceptable worship with reverence and awe (Hebrews 12:28-29).
If we gave more consideration to this, I believe it would impact both our public and private worship.