5 Types of Parents: Part Two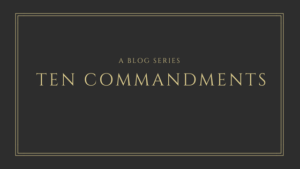 12 "Honor your father and your mother, that your days may be long in the land that the Lord your God is giving you." (Exodus 20:12 ESV) This is article three on the second table of the Ten Commandments (see my previous article). While the entirety of the Law deals with the quality of our relationship with God, these back six commandments include our relationships with others. As I mentioned in my previous article, this commandment has been divided into a few articles. In this article, I want to continue defining the titles, father and mother and remind us of our responsibility to honor in a way that glorifies God.
Who are my Father and Mother?[1]
Elder Parents Not just those who are older, but those saints in Christ who have persevered in the faith over a long period of time. I am in my 30s. I need my elder brothers and sisters who have sojourned in this foreign land for 70, 80, 90+ years. I need their wisdom. I need their stories of God's faithfulness. I need to hear of their lifetime of spiritual disciplines. I need to hear of how they administered the gospel in their homes and local churches. The old Puritan, Thomas Watson once said, "If you see an old man fearing God, whose grace shines brightest when the sun of his life is setting, O honour him as a father, by reverencing and imitating him."[2] I can do this practically by humbling myself, closing my mouth, realizing I don't have things figured out and asking for the investment in my life. Many of our elder brothers and sisters have both the time and capacity to meet regularly and invest. We must seek them out and sit at their feet. Spiritual Parents Those in view here may or may not have biological or legally adoptive children of their own. The Lord did say to Abram (who later became Abraham), "Behold, my covenant is with you, and you shall be the father of a multitude of nations." Abraham is the Spiritual Father of all those in Christ. Just as Abraham is the Spiritual Father of us all, so also are there spiritual fathers and mothers (lowercase) among us now. These are those men and women who have administered the gospel and invested in spiritual babes. These are the Paul and Timothy relationships or the Priscilla, Aquila, and Apollos relationships. All of us have a spiritual father and/or mother and we must honor them, be humbled by them, learn from them, and praise God for them. For the Lord has used them to build us up in our faith and hold us accountable to the good deposit (2 Timothy 1:14) of the gospel.  Local Church Parents I have in view those pastors that are to keep watch over your souls. The Apostle Peter and the author of Hebrews charge us to submit to them (Hebrews 13:7; 1 Peter 5:5). Certainly, Peter and the author of Hebrews has in view the doctrine entrusted to pastors of local churches from the Apostles of the New Testament. Pastors/Elders are to carefully and lovingly instruct you in the whole counsel of God's Word using both the public ministry of the Word (pulpit) and the private ministry of the Word (counseling/admonishing). In return to their faithful shepherding, you are to submit to these men, because their shepherding is biblical and ordained of God. [1] It is the Puritan, Thomas Watson (1620-1686) that first got me thinking of the different "Fathers" in my life. In my opinion, there is no book on The Ten Commandments better than his book. It has been reprinted and made available by The Banner of Truth Trust. [2] Thomas Watson, The Ten Commandments, (Edinburgh: The Banner of Truth Trust, 1959), 123.