3 Ways We Bear False Witness: Part 3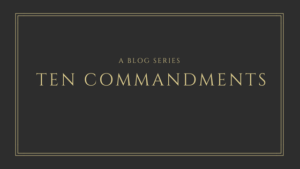 16 "You shall not bear false witness against your neighbor. (Exodus 20:16 ESV)
We are talking about how we bear false witness even when we are saying truthful things. This is all about heart posture, isn't it? Is our heart motive to see people reconciled to God and the church? Or do we like to be seen as the holder of information? The evidence points toward the latter. Today, let's look at another way we bear false witness:
Bearing false witness against a sister and/or brother in Christ is the equivalent of saying "God is not just, therefore I must bring justice".
Again, regardless whether the matter is true or not, God has given us authorized ways to deal with sin. To go outside the scope of that is a breaking of the ninth commandment. Paul says in Romans 8:31-34,
"What then shall we say to these things? If God is for us, who can be against us? He who did not spare his own Son but gave him up for us all, how will he not also with him graciously give us all things? Who shall bring any charge against God's elect? It is God who justifies. Who is to condemn? Christ Jesus is the one who died- more than that, who was raised- who is at the right hand of God, who indeed is interceding for us."
Believer, were you involved in God's redemptive plan before the foundation of the world?
Believer, did you die for the sins of the elect?
Believer, are you at the right hand of God the Father lovingly interceding?
No! God is the one who justifies because God alone is just.
When we invent our own way of talking about other people's sins, we are bearing false witness. We are circumventing God's justice for a counterfeit, cheap justice- a justice that leaves people in bondage.