3 Ways We Bear False Witness: Part 1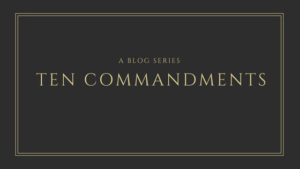 16 "You shall not bear false witness against your neighbor. (Exodus 20:16 ESV)
Satan is the Accuser. Consider the Apostle John's words in Revelation 12:10-11,
"And I heard a loud voice in heaven, saying 'Now the salvation and the power and the kingdom of our God and the authority of his Christ have come, for the accuser of our brothers has been thrown down, who accuses them day and night before our God. And they have conquered him by the blood of the Lamb and by the word of their testimony, for they loved not their lives even unto death" (ESV).
Examine this passage with me for a moment because in doing so we will set up the next few articles.
Satan: is under the authority of Christ, he is the accuser of our brothers and accuses them day and night before God and he has been thrown down. Satan has been conquered by the blood of the Lamb (Jesus Christ).
Christians: Are those being accused by Satan. However, Satan's accusations of them are too late. They have conquered Satan through their union with Christ. They are a Christ-centered people, not loving even their own lives. Their testimony is that Christ is Lord.
As you see there is a tremendous difference between the status and characteristics of believers and Satan. However, when we bear false witness (see my definition of this in my first article), we forsake that which characterizes believers and embrace the role of the Accuser (a title and job reserved for Satan alone).
When you gossip, slander, or damage the reputation of a believer (even if what you're saying has truthful elements to it) you are doing Satan's job for him. Over the next few days, I want us to see just how blasphemous it is to break this ninth commandment in the way that we speak of others.
I will conclude this commandment with an article on how we deal with sin appropriately, so hang with me.